TYPES OF BRUSHES
BRUSHES FOR SPECIFIC APPLICATIONS
Disc brushes
Inquiry form
Serial production
Technology
Photogallery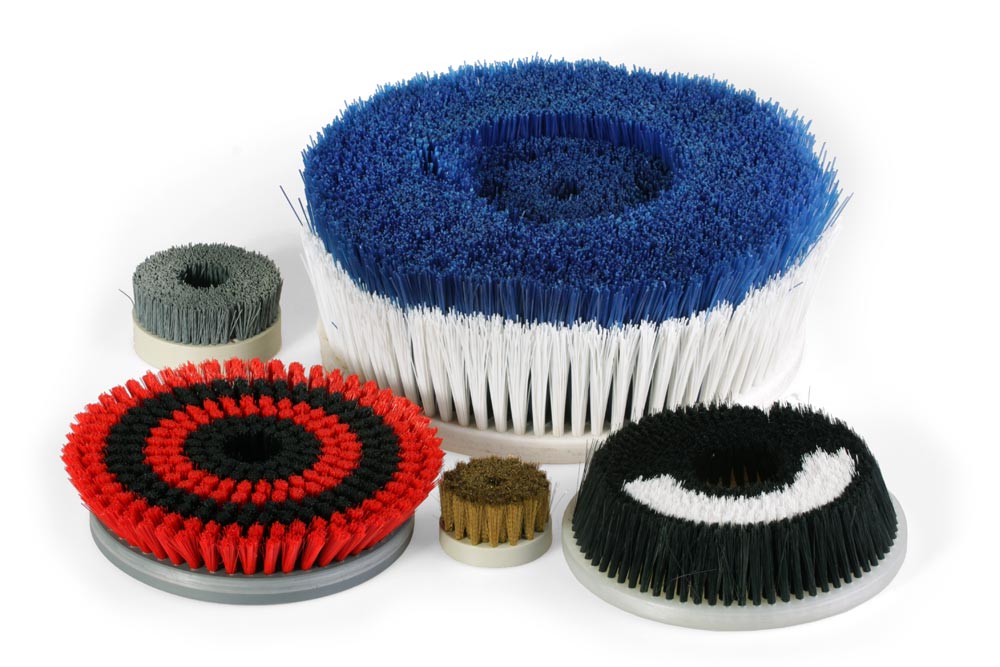 Disc brushes are used for deburring, polishing and also for cleaning and washing surfaces.
Another use of this type of brush is for communal and cleaning technology.
Appropriate body and fiber materials (so-called filament materials) are always chosen for particular application method.
We are able to offer disc brushes with serial types of carriers diameter 30mm and diameter 60mm with M10 right thread.